LEARNING THE ORGANIZATION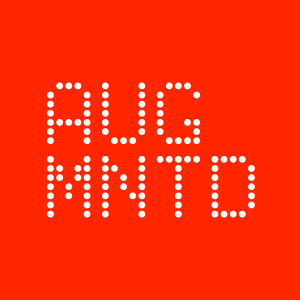 [read_meter]
Learning The Organization
Learning The Organization happened after I "learned" about The Learning Organization (The Fifth Discipline: The Art and Practice of the Learning Organization – Peter Senge 1990)  which is a way of focusing on group problem solving using Five Disciplines.  It is an organization's process or skill to create, acquire and transfer knowledge as a whole.
Before I got acquainted with Senge's five disciplines of The Learning Organization I was already deeply involved with W. Edwards Deming's Total Quality Management (TQM) and the 14 Points and realized that what I have been doing with Deming's System of Profound Knowledge ® (SoPK) was to actually Learning The Organization which to me was a logical as well as a natural step toward creating a learning organization.
The SoPK ties together Dr. Deming's seminal theories and teachings on quality, management and leadership into four interrelated areas: appreciation for a system, knowledge of variation, theory of knowledge and psychology. By clicking on the links you will be able to read more directly on the Deming.org website.
Building a framework
Coming for a legal standpoint, learning the organization looked different from Deming's more profound method of delving deeper into the workings of the system in terms of total quality and its effects on reducing waste, variations and the elimination of pride to workmanship by eliminating targets and admonitions. My approach was more asset-based by relying on my transactional experience and the tools I used for example when performing a due dilligence. I was using a checklist in which the elements were grouped within classes or an asset class.
Since my law practice also involved financial planning, investment structuring and brokerage I started to make a parallel with the modern portfolio management approach and researched deeply into what the big consulting firms were doing at that time. That's how I came up with the Valorize Framework™ in 2004.
The answers are the questions
The Valorize Framework organizes the assets used by an organization whether thay are owned or not (like a supplier's assets) into classes or categories. These assets are, Organizational, Physical, Financial, Customers, Employees, Suppliers and the Market (as externalities like economic condtions, competition, prospects, etc.). This framework helped me better understand and manage each asset category by asking questions about the way I used them and the results I was getting.
When I set myself to learn more about the organization I was managing, I assembled a series of questions that outside of the usual questions I was asking. Here is a sample of questions I asked myself in order to get an augmented knowledge about my business. I think it is useful to ask questions about an asset class and then review how we use and get (or not) results from each asset.
In general – How do we use our assets, do we combine them in an efficient and effective manner? Are competitive, different? Are some of them underused or dormant?
Organizational – What is the leadership culture? Is it learning, transparent and acocuntable? Do we have good mental models and filters in order to make the better and the best decisions? Do we pay attention, do we seek to see and we overlook? Do we copy and paste or we improve and innovate? Is there anything that I am not seeing or paying attention to like processes or any intellectual property I need to protect, policies … ?
Physical – Are we using our physical assets efficiently and effectively. Do we have surplus or are we missing some?
Financial – Do we use your financial statements? Do you have a financial planning? Do you use metrics outside of conventional finalcial ratios. Do you use a dashboard that really represents your business not some third-party's? Are our revenues libnear or geometric?
Customers – Do we really know how our customers think, what they really want, do we really understand them and how do we make sure we do? Do we favor new customers over the loyal ones. What customer experience do we provide?
Suppliers – Do we do business on the basis of visible numbers only or we know our suppliers and have a good working realtionship with them? Is our supply chain vulnerable? If so, what is the plan? Do we rely on one supplier?
Employees – Do we really know how my employees think. Do we invest in them. Are we communicating, empowering them?
Market – Are we leading or lagging? Do monitor the market for SWOT on a periodic basis. Are we laggers, early adopters, trend setters or innovators? Are there adopted trends we ignore or resisting?
The point!
The point of the whole process is to Learn The Organization in order to create The Learning Organization. This may seem redundant but when we look closely at each of the approaches we realize that learning the basics of the business may actually be a good way to start into building a learning organization, it's kind of a first thing first or understand the subject matter first before we can explain it. These 2 approaches overlap at some point but I thnk it creates a significant advantage to use both.
It is my experience that the more and more profoundly I knew my organization (whatever the size) the better I could plan, compete, win and act as a leader, better finance, try, enroll, experiment, etc. It is as much a best practice as it is part of a strategic thinking process.
So learning the organization is a high yielding activity and is very satisfying it allowed me to turn around a bad business into an exceptional one, it gave me not only a tremendous competitive advantage but it gave me an immense sense of psychological security because I knew that no stone was left unturned and then it allowed me the get on the pathway of building a Learning Organization.
In summary
It's a first thing first thing.
It's a step to understand before we can be understood
It's a proactive habit.
It"s a great way yo understand the business as a portfolio of assets
Great way to be a best owner
When you understand more about your organization it makes you a better leader/manager and its much easeir to involve the whole organization as a learning one but you show you own appreciation for knowledge by having a more developed knowledge about it.
To read about The Learning Organization, click here.